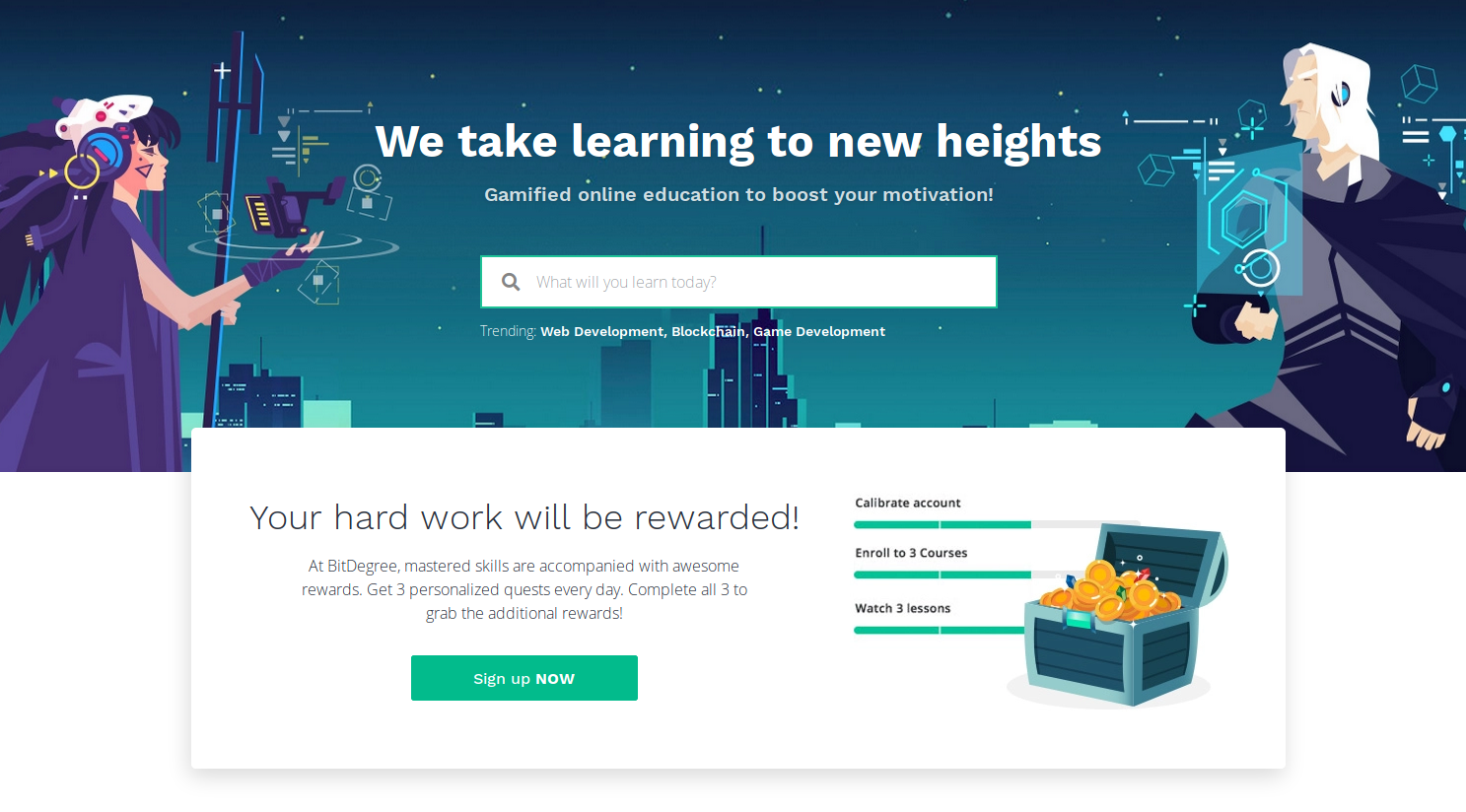 Published: , by Jonathan M. Hethey
,
reading time: ~3 minutes
BitDegree: Review / First Impressions
So Bitdegree reached out to me and asked me to have a look at them, which is what I'm doing in this post. It's not a paid promotion and I've had a sceptical look at the site. Also this isn't a real review of bitdegree, but more of a first impression.
Bitdegree makes some bold promises when it comes to education, their website has a white paper about using their own cryptocurrency based on Ethereum. That currency will be used as an incentive from sponsors and businesses to encourage the participation in courses to make sure an adequately qualified workforce is available in all areas of the world.
Or so states the whitepaper, which isn't entirely implemented yet.
To be fair, they did take the time to answer my questions, even though a lot of the answers weren't great, they were open about the topics when approached about them.
Course Quality
The audio quality of the example course I picked was terrible. If the course had not been free, I would actually have asked for a refund.
The image quality was also not great, but acceptable.
The whole course had branding from another online education site, but authors there are non-exclusive so they can re-publish their courses anywhere.
The only real interactive code I found was on the C-like Solidity language that is responsible for smart contracts on the Ethereum blockchain, but it does include a code editor and actually covers some basic typing and other simple concepts like maps and functions. A second one was revealed at the end of that, but is otherwise not visible in the interactive section of the site.
Site Concept
Some of the gamification elements remind a little of duolingo and the like, but there aren't many meaningful mechanisms to hold students to their learning goals as just watching videos will get you your daily XP and there is no quiz or live-coding that will be checked with automated unit tests.
At the time of writing the site is basically an alternative to YouTube, but you'll actually need to pay for a majority of the courses.
The referral part is so far the only that allows you to gain the BDG "cryptocurrency" tokens. The payout of affiliate invitations of new users starts at 16250 BDG or 0.38 ETH, which is only going to be achievable by a very limited number of influential people at this point.
Their referral material misrepresents their own platform compared to others by advertising free courses.
Summary
I don't like to give negative reviews and I don't want to diminish the efforts of everybody who works on this. I'll say it has a long way to go before it becomes a serious competitor to a lot of the other fantastic sources for education elsewhere.
The goal to have free learning like sketched out in the whitepaper that basically steps into a place between linkedin and codeschool (and similar) that connects candidates and companies and has companies "donate" specific courses where they need qualified professionals is an ambitious goal.
The execution so far is not very far and the specifics of crypto tokens, blockchains and the "vendor lock" into specific systems is not very tempting, also almost all courses need to be bought for now.
At last, I wrote this post because they reached out to me directly, asking me to have a look. I am not impressed.