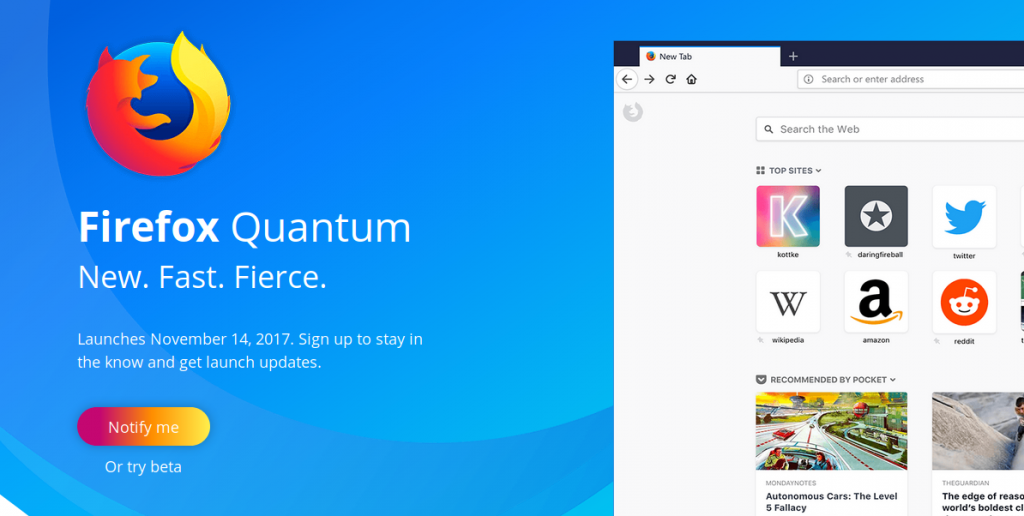 Published: , by Jonathan M. Hethey
,
reading time: ~2 minutes
Firefox has re-joined the Browser Wars
Firefox is back as a contender for the best browser, even though admittedly the criteria for that are very subjective. Some would say that having a browser that respects your privacy wins from the get-go, but a lot of users (me included) are big fans of convenience (like automatic password syncing), which Firefox can do now!
Secondly, cutting edge web features are a very nice thing for developers. Admittedly, Mozilla has been ramping up the rendering and multiple tab speed drastically, but also many JavaScript ES6 features are implemented.
For a complete comparison check out: The ES6 comparison table. It looks as if FF has caught up with Chrome on the JavaScript / ECMAScript side of things.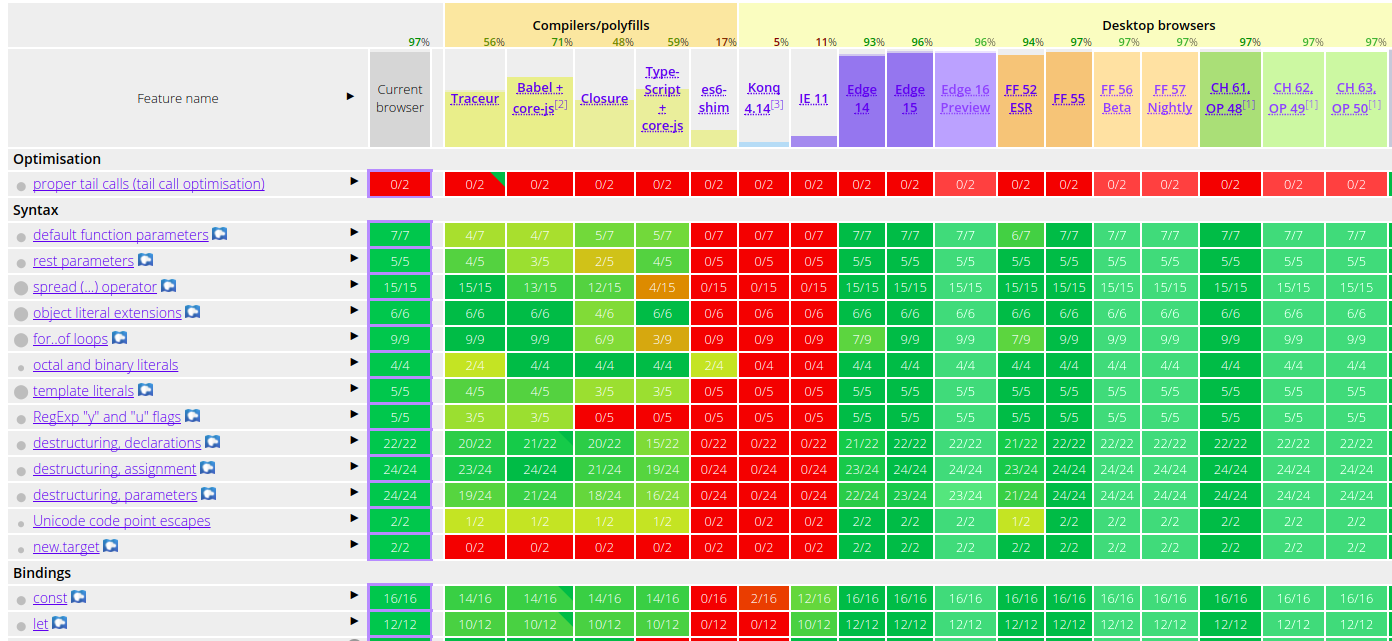 The CSS rendering engine has been sped up incredibly, so much that Mozilla made a video comparing the rendering speeds of Chrome and Firefox and the results are in Firefox favour on many sites.
https://www.youtube.com/watch?v=YIywpvHewc0
Personally I feel that the performance is great, especially when you work with a lot of tabs at once (which I do, so it's perfect for power users)
The user interface has been overhauled, even if it isn't introducing any crazy changes, it offers a new look and easier customisation of the order of elements and caters the need of anyone who likes to tweak their browser experience a bit.
If you want to just give it a shot, try the Firefox Developer edition, since it has the most changes and overall is incredibly stable for a developer nightly release.
Summary
It's great to see Firefox back in the ring and not only as a reminder and a moral choice to keep the browser choice from becoming a monopoly, but as an actual hardcore browser, that is fast and has password sync.

Read Mozillas full announcement on their blog: Screenshots, Send Tabs and more! Today's faster Firefox provides upgraded features for all users .

Which browser do you use on mobile and desktop at the moment?