Published: , by Jonathan M. Hethey
,
reading time: ~1 minute
GitLab Repository Management published!
The book about GitLab, that I've been writing over the past months is now available now! It's published at PACKTpubs website as GitLab Repository Management! I'm very excited to see it launch and I've received some very warm tweets and congratulations on this!
Right now I'm figuring out the details on how to do a give-away on this blog by the way! :D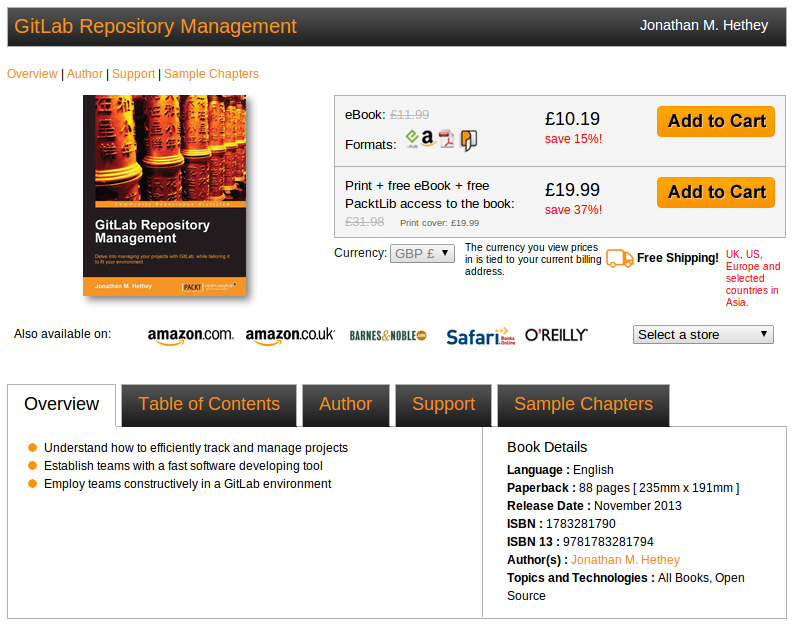 It's been an amazing experience to write a book and I want to thank my reviewers and the publisher so much for guiding me through this!
It was a long journey from being discovered through some posts I wrote on this blog, to writing, editing, polishing, re-editing and finally it's published! I'm looking so much forward to improving the book and keeping it up to date, because GitLab simply is an amazing self-hosted or cloud solution. It strips away so many difficulties and let's you effectively manage you code.