Published: , by Jonathan M. Hethey
,
reading time: ~1 minute
Herakut: Something Better Than Perfection
The amazing street art duo herakut has created an amazing mural in Frankfurt, Germany that hit me straight in the heart. The mother with her child, both not wearing their masks is an incredibly powerful metaphor that I just needed to share. The caption "There is something better than perfection" speaks out for something I believe in: honesty. Especially when working in a high-voltage industry where everybody tries so hard, people become collateral damage of their own greed for money and achievements.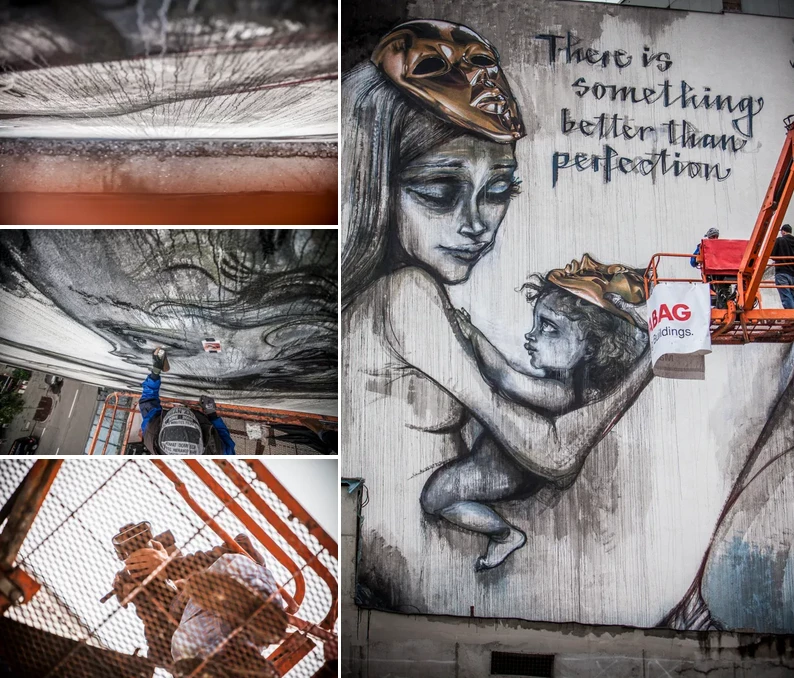 I found the mural through the Montana Blog, which directly went to my feed reader. Check out the full post, it's really amazing. I have people close to me who are desperately aiming for perfection and suffer from frustration or stress because they feel that what they do is just not good enough. Growing professionally or personally isn't something that's supposed to hurt all the time and you know that you're doing it wrong if you're trying to mitigate damage instead of thinking: "That was fun! Now let's make it better!"