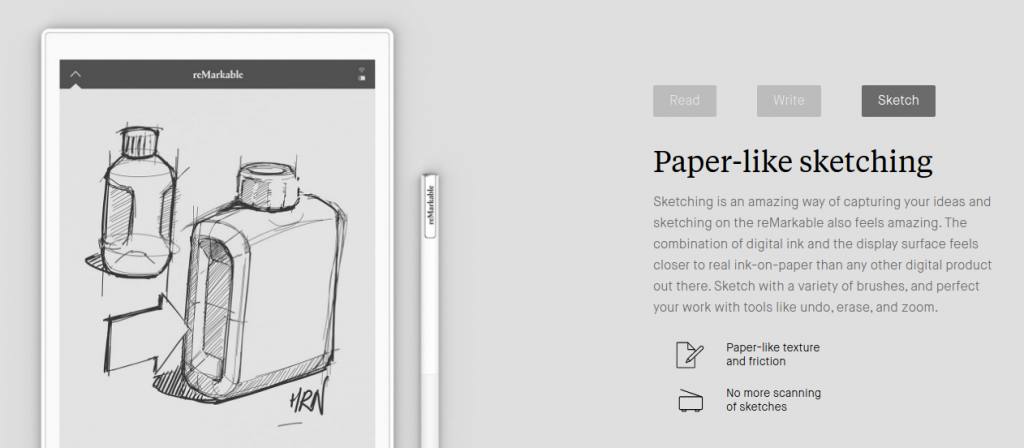 Published: , by Jonathan M. Hethey
,
reading time: ~1 minute
Remarkable - Cool Future Paper
I'm super quick at typing. I mean nothing close to world records, but let's say I'm fairly quick. I can't imagine not typing to get things done, but at work I have an A4 college block as my mouse pad and I scribble around on it a lot, to remember something visual, something I don't want to open a text editor window for or just because the experience of writing physically helps me not forget quite as much as I otherwise would.
Today I saw an ad for this sketchpad / e-ink e-reader hybrid Remarkable and I can't wait to try it, also because I actually would like an e-reader. If it's one that I can scribble away on, that would be even more awesome. (I can't draw I can't draw well).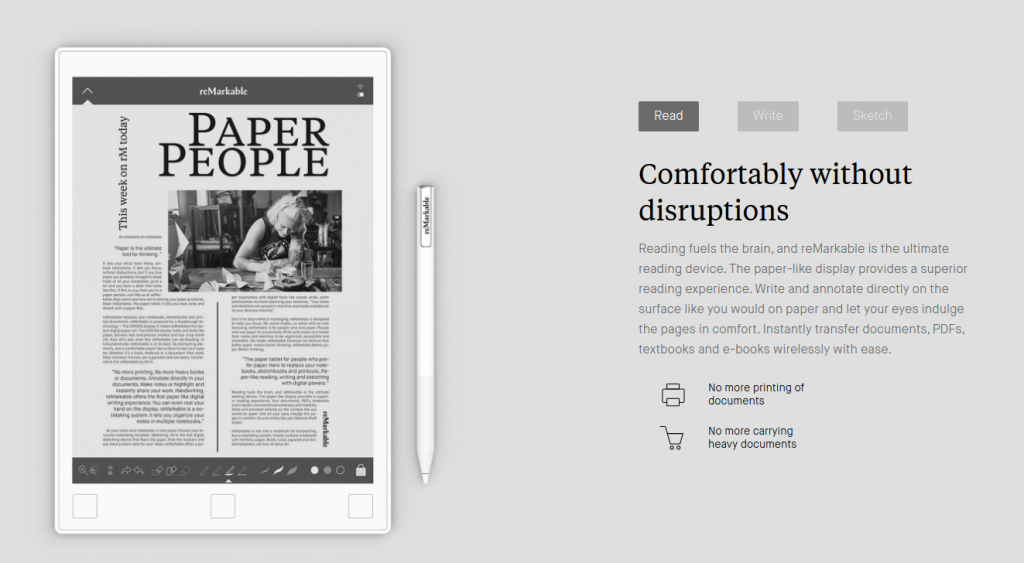 This seems pretty exciting, but also pretty expensive and I guess it's never going to work well with Linux or at least impose some form of vendor lock, but apart from that it actually looks pretty damn cool.
Check out Remarkable