Published: , by Jonathan M. Hethey
,
reading time: ~1 minute
see no evil by Hendrik K
Happily I saw updates from Hendrik in my feed reader recently and that's because he is posting interesting nude photography again.
He's working with a new model and enjoys the work he's doing. The linked series is in the theme of
see no evil, hear no evil, speak no evil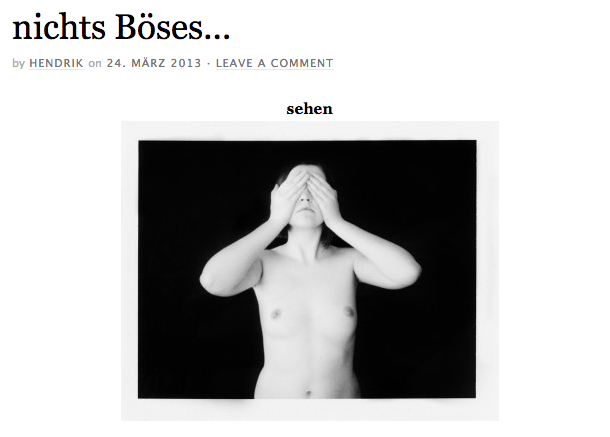 See the full series here.
Hendrik is a role model to me, in the words he chooses about his work with models and the respect he communicates towards them, so take a look at his analogue and digital work.
His website is in German, but it's worth a peek for the photography!