Published: , by Jonathan M. Hethey
,
reading time: ~2 minutes
WordPress Workshop recap - a first time
The WordPress Workshop went great, at least that's what I've felt and heard. It's not exactly the first time I've (co)hosted a workshop, but this was probably the biggest so far!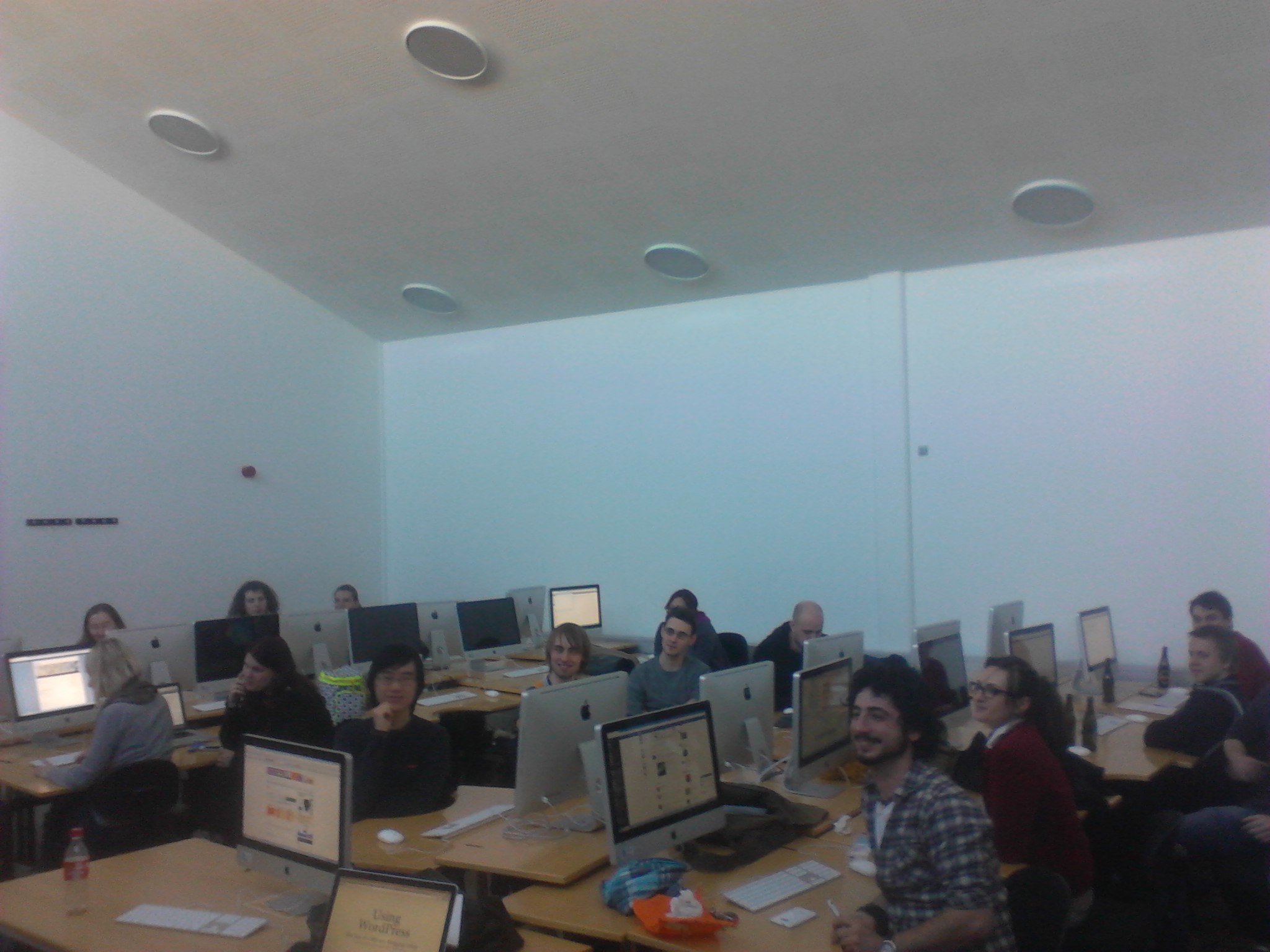 A little snapshot of day 1 (YES, I need a new smartphone, before Lennart points it out once more)
Big Thanks and Kudos
First things first, I want to thank the people who made this possible, starting with the organiser Stefan continuing with my amazing co-hosts Kenneth, Eriks and Alex. They've done a great job at bringing in their angles, talk about their experience, helping everybody install web servers and build example themes. Also the participants were throwing great questions at us and brought a good attitude to the workshop!
What we did
We did pretty much everything you can see in the slides (we're still publishing some of the presentations) mentioned here. We did a little more, since we also edited some of the examples, compared a little to Drupal and tried to get input from everybody in the room.

The workshop was a great learning experience for me too. I've noticed that I definitely need to include a screenshot of the download button on github, if I plan people to use it who are not familiar with it. Also the next version of the slides will have the most common questions in it, that came up the last two days.
Next Round
The next round will be (even) better. We've learned as hosts and are still gathering feedback on the event pages.

After applying the feedback to the slides, I'll try to merge these two days, time things a little smarter and get participants to open a code editor quicker, because that's just much more fun for us all.